Our Mission
Tom Sawyer Camps creates lifelong memories by providing fun-filled days where children feel happy and safe.
SARAH HORNER FISH, Executive Director: Sarah is responsible for all of our camp programs and oversees the staff, training, and operations of all aspects of camp. Sarah has been working at camp in all roles over her last 40 plus years at TSC and has been serving as it's Executive Director for over 15 years! She served on the National Board for American Camp Association, and served as President of the Western Association of Independent Camps and remains very active in leading the camp industry.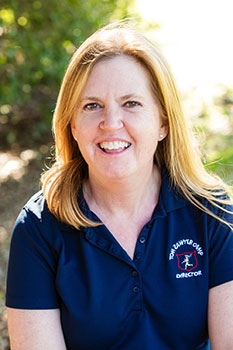 GUY FISH, Executive Director: Guy spent 20 years of his career working in the museum field in upper management. His work with the Getty Center, the Getty Villa, the Huntington Library, among others, has given him a diverse range of experience with project, system and staff management. He worked at TSC in his youth and rejoined the family business to work alongside his wife Sarah, where he focuses on strategic and long range plans for CIC and TSC.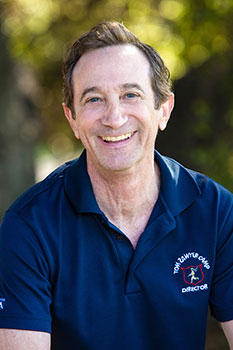 KATE BAXTER, Staffing Specialist and Pre Camp Director: Kate started working full time at TSC at the start of 2017. Kate received her MA in Marriage and Family Therapy in 2015, and, brings many of those skills to her staffing and Pre Camp positions. Kate has worked for TSC most recently as the Director of Pre Camp, and prior to that she worked as a Senior Counselor in our Summer Day Camp program.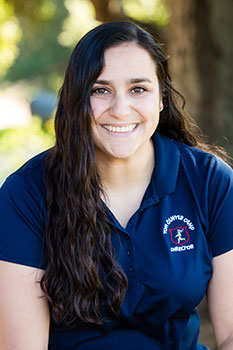 TORY LATHROP, (they/them), Program Director: Tory joined TSC in 2023 after spending 17 years in Sports Management as an administrator, manager, and coach. They received their BS in Kinesiology, Sports Psychology & Coaching from California State University, Long Beach. Their work with youth of all ages has given them the opportunity to create and implement program curriculum that provides a safe, engaging learning environment. In their capacity as Program Director, Tory is a critical part of the year round TSC leadership team and provides oversight, supervision and support to all summer and school year programs.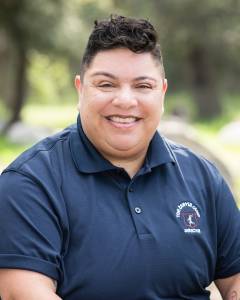 BARBARA GRUBEN, Registrar: Barbara worked at TSC in the 1980s and 1990s as swim counselor and pool director. After raising her two children, she came back to work at TSC as our Registrar. She manages enrollment and registration and many things at TSC World Headquarters.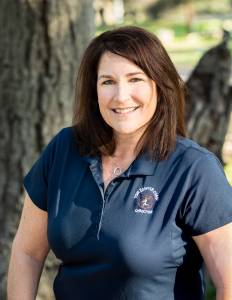 ALEXIS GONZALES, Business Manager: Alexis joined Tom Sawyer in 2020. She received her B.S. Finance from California State University, Northridge and her Certificate in Accounting from University of California, Los Angeles. Prior to joining us, she was the Controller for Flintridge Sacred Heart Academy, the Accounting Manager, Mayfield Senior School, and the Financial, Planning, and Analysis Manager, World Vision International.
WALT MYERS, Stable Manager: Walt is the onsite caretaker of Tom Sawyer Camp's equestrian facility located in the Pasadena Equestrian Center in Hahamongna Watershed Park. Walt and his staff are in charge of cleaning, maintaining and upgrading the property, stalls and arenas to ensure the safety and proper care of our horses. He also helps with the many operations needs of running camp.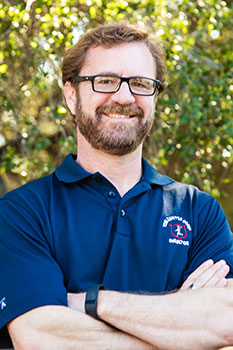 MIKE HORNER and his late wife Sally bought the camp in 1973. Mike primarily oversaw the financial and business functions of camp. Sally was Executive Director and VP of TSC until she retired in 2005, and was the person who made TSC the success it is today. Sally and Mike both got TSC highly involved with the American Camp Association (ACA). Sally served in a number of positions with the ACA, including two terms as President of the Southern California Section, 8 years as a board member of the National Standards Board, and as a board member of the ACA Foundation. Sally and Mike have received numerous awards for their work in camping. Sally passed away in January of 2017.